Affiliations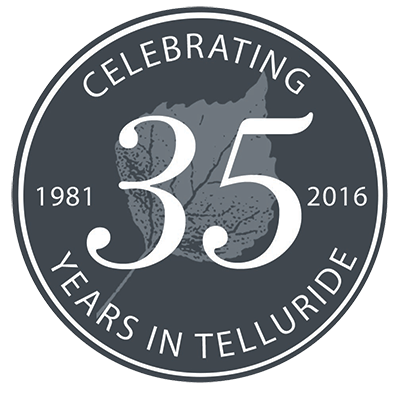 Telluride Real Estate Corporation
Celebrating over 35 years as a company, Telluride Real Estate Corp. (TREC) is the most established real estate brokerage in the region. TREC's team includes over 35 licensed brokers in key locations in both the Heritage Plaza in the Mountain Village Core and in the historic district of downtown Telluride.
Partners of TREC are deeply embedded in the community, having been directly involved in the planned development of the Telluride area as a world-class ski resort. The TREC team works together to help promote one another and the properties they represent, collectively has deep contacts with high net worth clients, and together are great stewards and ambassadors of the Telluride community.
Experienced. Trusted. Professional. Since 1981.

Christie's International
As Telluride's exclusive affiliate of Christie's International Real Estate, Telluride Real Estate Corp. has access to a worldwide network of discriminating buyers, gaining maximum exposure for our Telluride listings. Christie's International Real Estate, a wholly owned subsidiary of the world's oldest fine art auction house, is synonymous with quality, integrity and customer satisfaction. The marketing efforts of Christie's and Christie's International Real Estate provide far-reaching exposure to a qualified and elite audience of homeowners and buyers. Christie's International Real Estate is the world's largest international network of real estate brokers specializing in the marketing and sale of luxury properties. Today, this network of affiliate brokers conducts business in hundreds of luxury markets and destinations in more than 40 countries. Only brokerages who have a leading market share, proven records of success in luxury real estate sales, a solid reputation for conscientious client service, and those who exemplify Christie's traditional value of service are awarded the appointment of Exclusive Affiliate of Christie's International Real Estate. Telluride Real Estate Corp. is proud to have earned this affiliation with Christie's.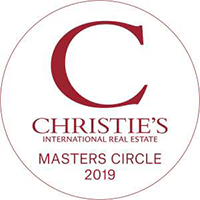 THE CHRISTIE'S DIFFERENCE
The fabric of the Christie's art auction house and its real estate network is woven quite differently than its competitor, Sotheby's. The very foundation of ownership in the two entities is corporately and stylistically disparate. Christie's is solely owned by one individual — Francois Pinault — who resides in Paris, is a multi-billionaire and whose portfolio also includes Gucci, Balenciaga and Stella McCartney, among others. He is known as possessing one of the finest art collections in the world, not to mention is a collector of some of the finest properties in Europe. Christie's International Real Estate is fully supported by the auction house through joint marketing efforts with its chosen affiliates (not franchisees), allowing access to high net worth art collectors and property owners worldwide.
The Sotheby's trademark was acquired from the Sotheby's Auction House and absorbed into a network of real estate, travel, hospitality and car rental companies by corporate conglomerate, Cendant. It was subsequently "spun off" by Cendant resulting in the formation of the publicly traded company, Realogy. Apollo Management then acquired Realogy in 2007 and its franchised network now includes Better Homes and Gardens Real Estate, Century 21, Coldwell Banker, ERA, and Sotheby's.
The major differences between these "brands" is that of privately versus corporately driven businesses, "affiliated" versus "franchised" networks, and the fact that CIRE is fully owned and operated by the world's finest art auction house, with shared clientele and marketing venues.
Telluride Arts
Established in 1971 as the Telluride Council of the Arts and Humanities, known for over 40 years as TCAH. The organization was the first non-profit in the region, and served to incubate a culture of the arts that has come to define Telluride. Over the years its mission has remained virtually unchanged — advance Telluride as a center for extraordinary artists, who infuse our authentic mountain community with world-class ideas.
Recently, Telluride Arts has established the Telluride Arts District and became one of the first Certified Creative Districts in the state, developed branding and marketing for the Arts District, strengthened partnerships with the Town, County, national and local partners, led planning for Wayfinding and Space for the Arts, and positioned the organization as a leader in our community. Its programs elevate and promote a culture of the arts in the Telluride Arts District, which is comprised of numerous institutions, Events, and artists from around the region and across the globe
As an affiliate of Christie's, TREC's partnership with the Telluride Arts District only seemed natural. TREC is excited to tap into its art connection stemming from Christie's and proud to be a sponsor of Telluride Arts District. 
To view the work of talented local artists, visit our office lobbies, where pieces are on rotating display.