Giving Back: Dan's Commitment to Community
Dan truly prides himself on being engaged in the Telluride community and giving back.
ONE TO ONE MENTORING – Since its inception twenty-one years ago, the One to One Mentoring program has served hundreds of youth throughout the county. Presently, the opportunities addressed through the organization's programs continue to focus on at-risk youth but have expanded to include a diverse array of needs, such as youth experiencing gender issues, grief, chronic health issues and a need for companionship.
Dan has been involved with One to One Mentoring since the early days first as a mentor, then as a board member and finally served as the President of the Board until 2019. Dan is very much still a huge part of the child he mentored more than 20 years ago. Dan is proud to have seen the organization grow in its infancy to where it is today and has "seen firsthand how One to One can positively affect children whose odds are oftentimes stacked against them," said Henschel.
"Being able to mentor and offer someone an additional perspective in life is powerful. I am so thankful for this program and especially thankful for my incredible mentee." Henschel adds, "I would encourage anyone to get involved with One to One here in San Miguel County, whether it be as a mentor or by generously donating financially to our cause."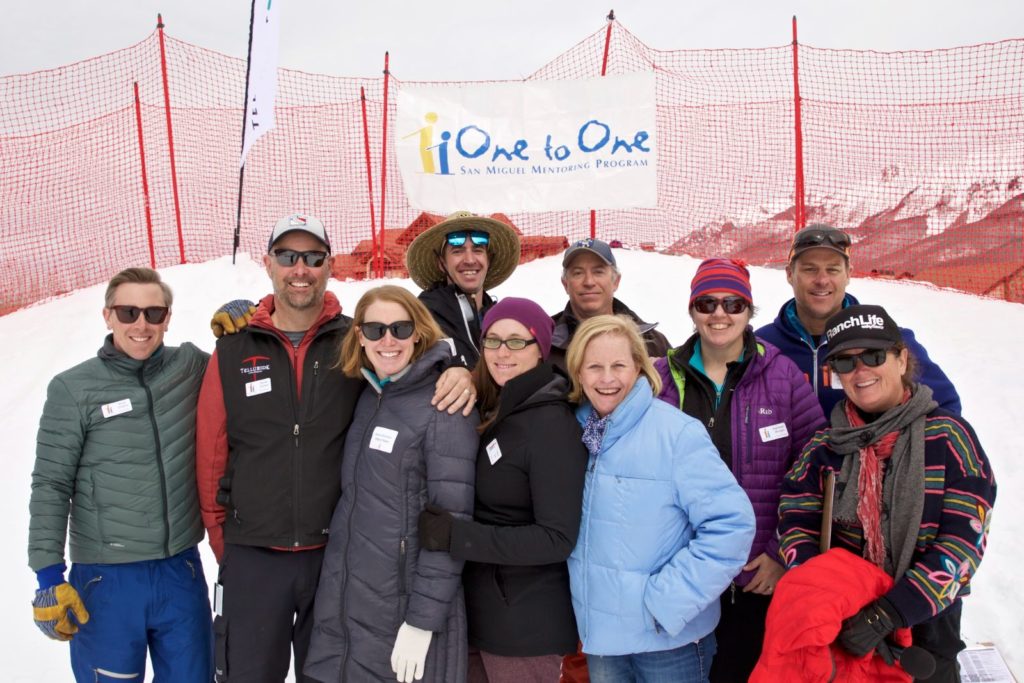 TELLURIDE YOGA FESTIVAL – Started in 2007, Telluride Yoga Festival is one of America's longest-running yoga festivals and a locals' favorite. Erika Henschel, Dan's wife, is an owner and its Executive Director.
Through the years, the festival has always been best described by one unchanging word: Inspiring. Telluride Yoga Festival has evolved into a dynamic organization and a festival of where the love of nature, community and yoga come together. The Telluride Yoga Festival has grown from just 200 people a year to over 1000 and takes place the last weekend in June each year.
SKI RANCHES BOARD MEMBER & DESIGN REVIEW COMMITTEE MEMBER – Dan serves on the Ski Ranches Design and Review Committee as chairman, a position he's held for 10 years. In this role, he oversees a committee that regularly evaluates considered new projects, remodels and additions. Continuing, Dan has been a board member of the Ski Ranches HOA for the last 5 years, playing a critical role in implementing a 2% transfer assessment for future road replacement and most recently bringing much needed fiber optic to the Ski Ranches.
ADOPT A HIGHWAY – Dan and his team at Telluride Real Estate Corp. prides itself as a company that volunteers and contributes to the Telluride region to make our community a better place to live and work, including our involvement with the Adopt-A-Highway Program.